26.-30.04.2023
8€ / 5€
9:30 a.m. to 6 p.m.
30.4. from 9:30 a.m. to 5 p.m.
Navigation P10, P11, B3
Pavilions: M1, M2, M3, M4, M5, F, A, B, G, vpE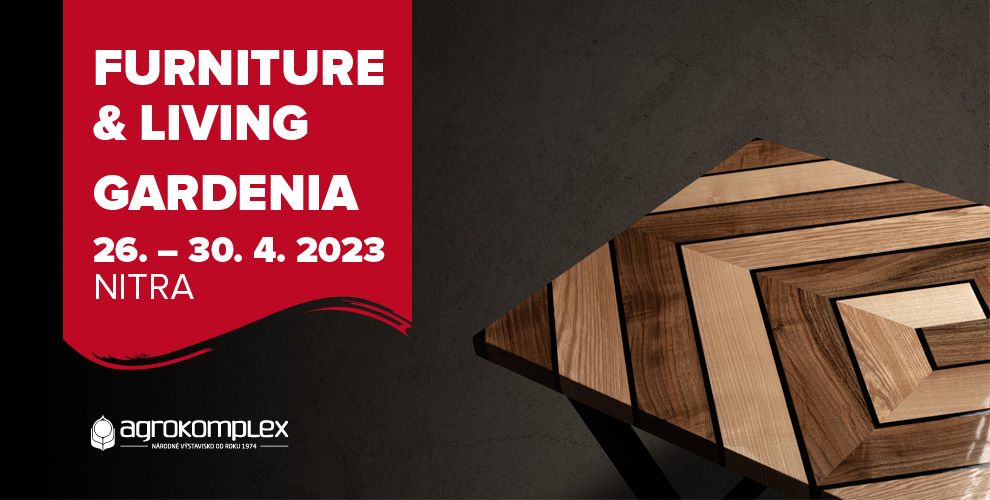 List of exhibitors
Price list
Children, Retired visitors, Students
5€
Documents for Exhibitors
ABOUT…
International fair of furniture, home accessories, design and architecture is an attraction for the salesmen, architects, journalists and the general public. New exhibits, products, materials, trends, technological solutions and knowledge are showcased in an informative and inspiring way.
Exhibition area (2022): 39 500m²
Number of exhibitors (2022): 286
Number of visitors (2022): 57 053
---
Media Partners
Contacts
Slovak Agricultural Museum

Event Space Rental

International fair of exotic animals, poultry, rabbits, pigeons and complementary goods for breeders

Newsletter
Want to keep up to date with all our exhibition news? Enter your email below to be added to our mailing list.