24.05. - 27.05.2022
9 A.M. - 5 P.M.
Výstavisko Agrokomplex
7€/4€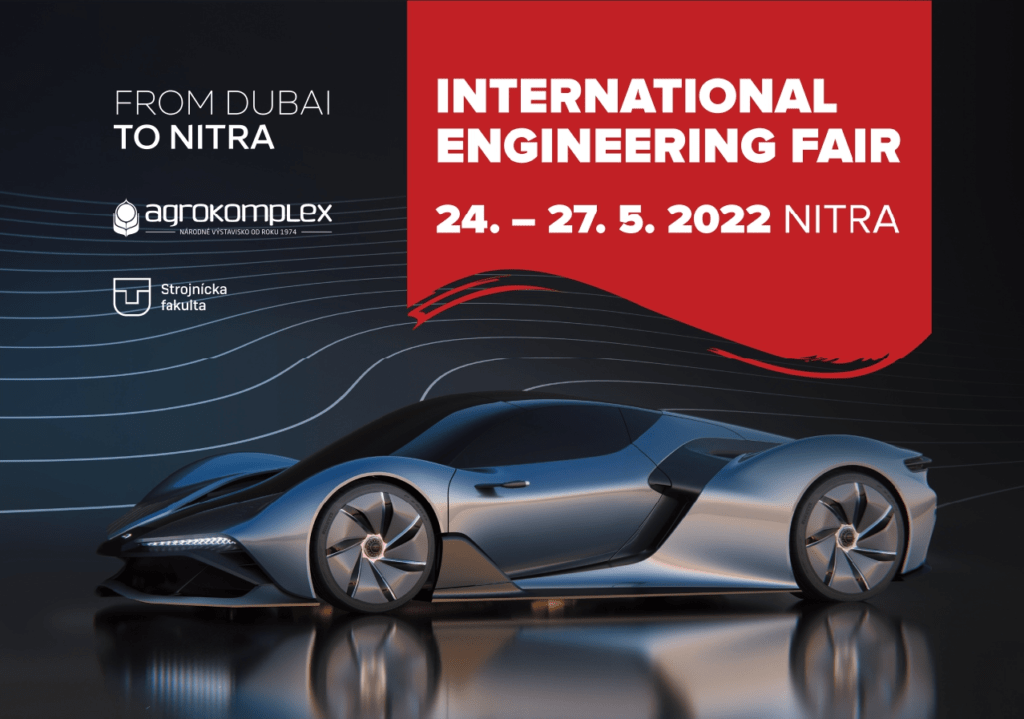 Ticket prices
International Engineering Fair 2022
At the end of May, the Agrokomplex exhibition center traditionally belongs to engineering and technology. The 27th International Engineering Fair in Nitra will take place on from 25 to the 27 of May.
From Dubai to Nitra
The Technical University of Košice (TUKE), in cooperation with the Matador Group, presented the first Slovak hydrogen supersport MH2 at EXPO 2020 in Dubai.
The hydrogen car is stored in double-walled pressure vessels with a patented internal temperature management system, which are filled with unique metal hydride alloys developed at the TUKE Faculty of Mechanical Engineering. For their development, the University of Košice won the Techfórum award at the IEF in 2019.
Visitors of the International Engineering Fair will have a unique opportunity to see other interesting exhibits from the TUKE workshop, such as the first Slovak low-pressure hydrogen bus RH2, which was created in cooperation with Rošero-P, Emma and Nella decontamination facility and other results of the faculty's innovative research the latest trends in Europe and the world: 3D printing by Fanuc robots, sequential transmission for super sports cars, tailor-made implants with the world's first, or robotic invasive diagnostics.
Highly professional accompanying program, conferences mapping current topics and trends, news from the field of machines, welding, metallurgy, automation and mechanization are a prerequisite for the success of the engineering fair this year. Therefore, do not miss the International Engineering Fair at the Agrokomplex Exhibition Center in Nitra.
Slovak Matchmaking Fair NITRA 2022
An integral part of the professional program of the International Engineering Fair in Nitra since 2010 is the Slovak Matchmaking Fair, which for 16 years provides the business community with a unique international networking platform with relevant business partners, tailor-made sourcing opportunities, panel discussions on current issues and industry advances, advanced technologies, good practice examples of domestic and foreign companies and cooperation between the private sector and the state.
Documents for Exhibitors
Partners
Contacts
Slovak Agricultural Museum

Event Space Rental

International fair of exotic animals, poultry, rabbits, pigeons and complementary goods for breeders

Newsletter
Want to keep up to date with all our exhibition news? Enter your email below to be added to our mailing list.